Become an astronaut
Claude Lorin
Become an astronaut!
Psychology and conquest of Space
How to become an astronaut? What kind of profile must you have? What psychological, intellectual and physical qualities are required? What are the pioneers teaching us? What do the long stays to settle down on the Moon, on Mars, on Saturn or on Jupiter need? This book provides some answers about a field that is motivating and fascinating more and more people. So if you dream of flying to outer space someday, let's read this essay and get ready to become a star seeker!
Claude Lorin is a University Professor and a clinical psychologist, graduated in Biochemistry and Biophysics. In 2012, he received the Gold Medal from the French Ministry of the Interior for his dedication to the hospitals of the public system. Moreover, he presented in France the very first weekly psychology TV program on Antenne 2 (1985-1988). Author of about twenty essays translated to Spanish, Italian, Russian, Greek and English, he is the director of the "Art-therapies" collection of the L'Harmattan Editions.
Website: www.claudelorin.com
Front cover photograph: Official portrait of Expedition 50 ESA (European Space Agency) astronaut Thomas Pesquet in a spacesuit (EMU) suit © copyright NASA/Bill Stafford 2016.
Back cover photograph: Wendy Lawrence and Claude Lorin © Julie Kha.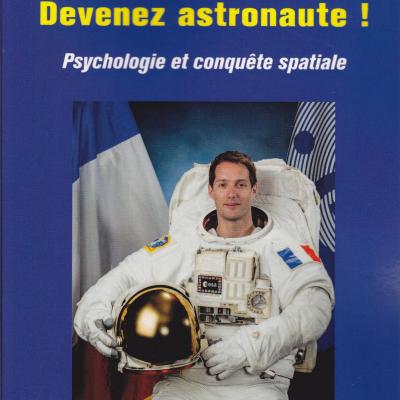 Antisuicide: An essay on existential psychoanalysis.
This book is a warning! Do you know that more than 800 000 people commit suicide all over the world? In France it is more than 10 000 people a year, that is 27 people a day, more than one person every hour!
This book has two main objectives.The first step is to plan as much prevention on suicide as possible with additional and innovative modes. The second step is to think upon situations where suicide is an issue for some writers, philosophers, and great historical figures in the light of existential psychoanalysis. By no way it is a book of recipes.
University professor and clinical psychologist, Claude Lorin was awarded "La médaille d'Or" from the French Ministry of the Interior ( 2012) for services rendered to psychiatric hospitals. He is the author of books wich have been translated into Spanish, Italian, Russian, Greek and English. He is also the Director of the "Art-therapy" collection of the L'Harmattan Editions.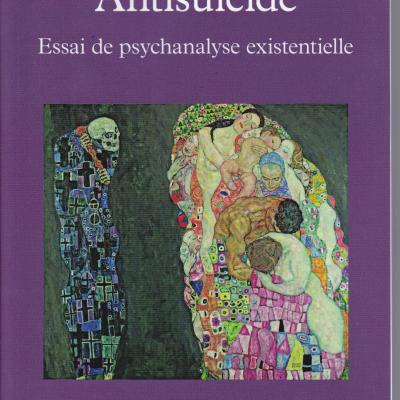 "Praise of ours fears." Latest book published on October 26, 2015 in L'Harmattan Editions. (Undergraduate and master course)
Can stress, anxieties and fears be of some helps?
Very often yes. Since childhood all forms of anxiety have been overwhelming us and we have forgotten their utility, that they were beneficial, useful and operational to our adaptation to the world. Others are less appreciated and we call them "life hardships". To overcome and make a good use of them we have to free the "creative pulse" that is within us.
Concerns and fears curve under this internal impluse which makes us create and gives a meaning to our lives. Here, encounters with strange patients are concrete investigations with an unexpected process. Moreover, physicians, psychologists, biologists, writers, philosophers and scientists are called in and act as guides in this book.